Pasta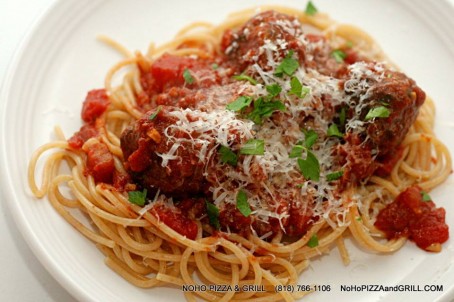 Spaghetti and Meatballs
Angel hair pasta and delicious seasoned meatballs topped with house spaghetti sauce and melted mozzarella cheese.
Chicken Parmigiana Pasta
Our seasoned crispy chicken breast and spaghetti topped with homemade tomato sauce, melted mozzarella and fresh basil.
Chicken Alfredo
Our tender crispy chicken breast and fettuccine topped with creamy homemade alfredo sauce, spinach, sun-dried tomatoes and melted mozzarella.